Product Description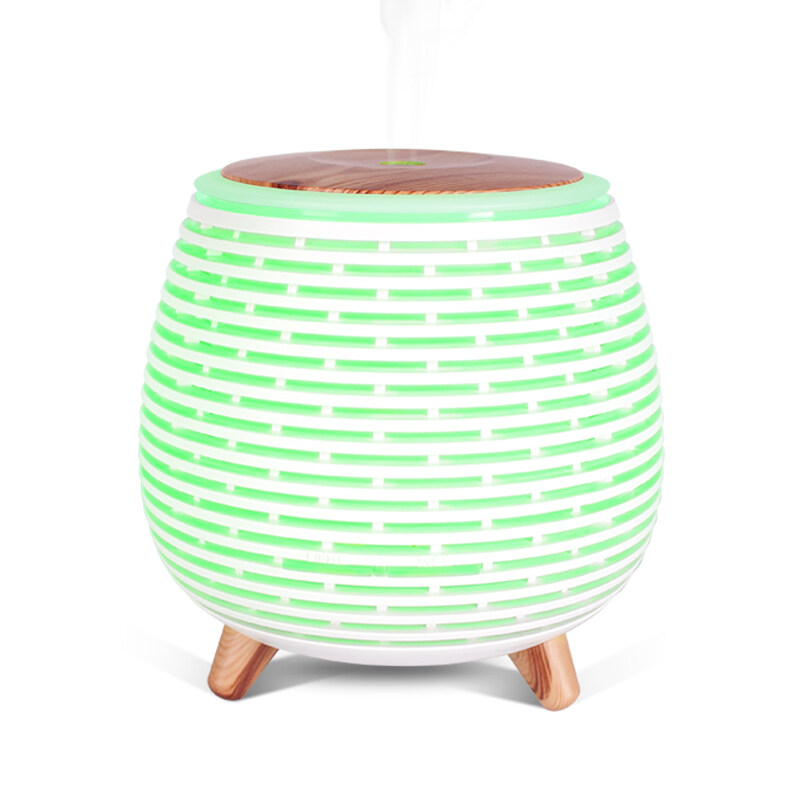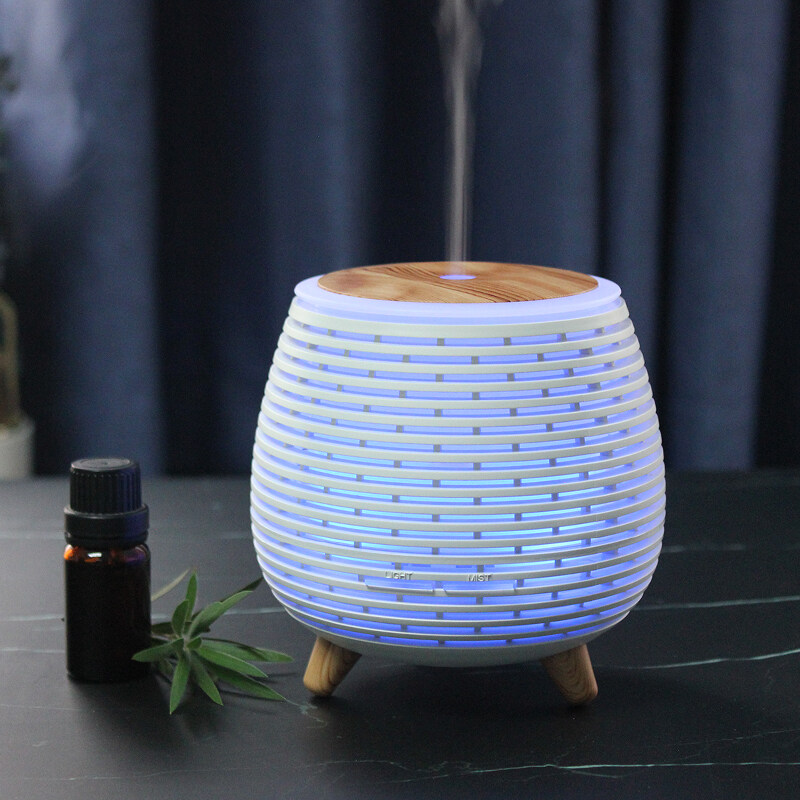 ULTRASONIC AROMA DIFFUSER 90ML
Ideal for Aromatherapy, Humidifying, Purifying
Features :
• UNIQUE AND COMPACT DESIGN: Stripe design light decor, the aroma diffuser looks very natural and primitive. The cap of the aroma diffuser can be easily taken off. You won't bother to unscrew the cap with great force when your hands is wet. Just gently take off the cap, add water and essential oil, then enjoy high-quality life.
• SIMPLE LIFESTYLE LARGE CAPACITY AND GREAT MIST OUTPUT: The aroma humidifier can hold up to 90ml of water and lasts up to 4 to 5 hours.
• SILENT OPERATION:Adopted ultrasonic technology, this humidifier is quiet when working, sleep and relaxation without interfering. Perfectly use it in the nursery, office, spa, yoga studio, or in any room of your home.
• AUTOMATIC POWER OFF:Automatic shut-off prevents overheating and safety concerns. More, long press the mist button to choose the mist quantity from low and high.
• ADJUSTABLE LED LIGHT:Two lighting modes: steady on/changing color. Total 7 colors and each color is adjustable from bright to dim. The soft light creates romantic atmosphere which helps you escape the hustle and bustle of modern life
• Remove Kitchen Odour, Purify air, Fight haze, better air quality, humidify room and produce aroma mist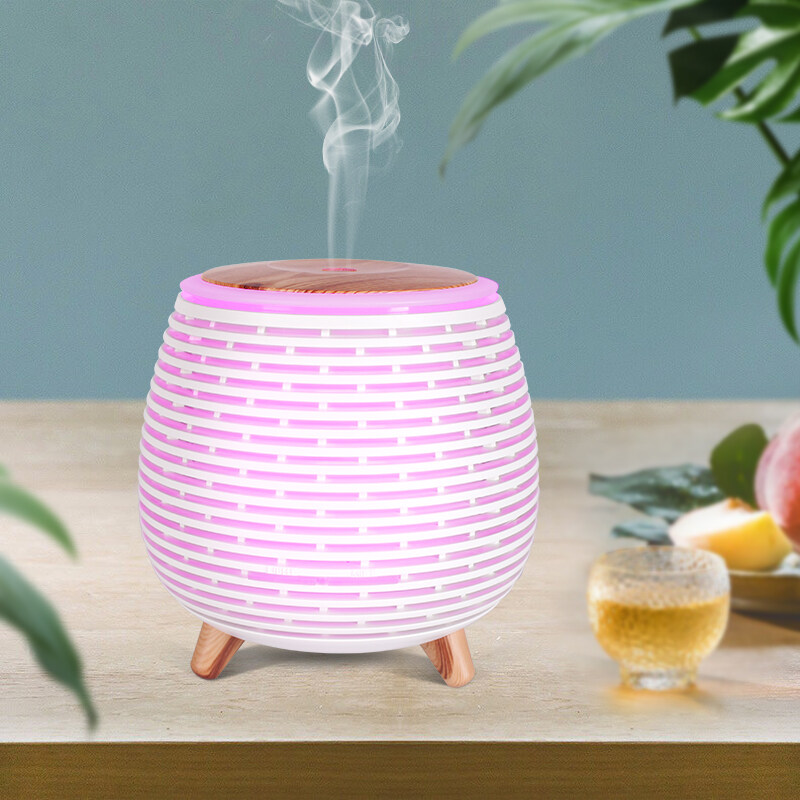 Provide Humidification
Purification
Enhance atmosphere
Decompose the water into fine nano-class cool mist molecules, quickly penetrate underlying skin and relieve dry skin.
Remove Odour
Unpleasant smells just build up over time because of food, pets, kids and day to day living. Add a few drop of essential oil into diffuser. Effectively remove bad odour naturally
It purifies the air to remove pollutants, dust before we can inhale them. Best ideas to purifying air and improve air quality.
Aroma Diffuser can enhance the atmosphere. Adding on different scented oil or essential oil according to you needs. You can easily create a joyful, refreshing, energizing, calm and relax atmosphere.

Product display